Thanksgiving Dinner Catering
Allow Chef Floro to prepare your Holiday meal this year! Campagnia Bistro's selection of holiday meals gives you the opportunity to spend less time in the kitchen and more time with the family! Our carefully curated selection of meat and vegetables are sourced from the best and highest quality farms and served with wonderful sides, marinades and salads.
Campagnia's Holiday dinners are anything but ordinary. Treat yourself and your guests to Chef Floro's creamy garlic mashed potatoes, candied yams, green beans almondine, stuffing, delicious dressings and sides like the orange-cranberry relish, and of course beautifully herb-marinated turkey or rib roast.
You will be able to stop by on Wednesday, November 24, 4:00 pm – 8:00 pm, to pick up your complete dinner package. All you need to do is cook the Marinated Turkey or Herb Roasted Rib Roast and serve! All the hot sides will be placed in ready to heat containers.
Call today! There will be only a limited amount of dinners sold!
Call 559-433-3300 to place your order.
Menu (serves 6-8 people)
Deadline to order is Friday, November 19
Pick up, Wednesday, November 24, 4:00 pm – 8:00 pm
Herb-Marinated Turkey (14 lb. average) or Herb-Roasted Rib Roast* (10 lb. average)
Sausage Stuffing
Garlic Mashed Potatoes & gravy
Candied yams
Orange-cranberry relish
Green beans almondine
Dinner rolls
Pumpkin pie
(pocket thermometer included)
*includes horseradish & au jus
Complete Turkey Dinner
$199

Complete Rib Roast Dinner
$324
Al a Carte Pricing
Note: only available with purchase of holiday meal
Rib Roast
$200
Marinated Turkey
$65
Sausage Stuffing
$24
Garlic Mashed Potatoes
$24
Gravy
$12
Candied Yams
$24
Orange-Cranberry relish
$10
Green Beans Almondine
$20
Dinner Rolls
$10
Pumpkin Pie
$10
Call 559-433-3300 to place your order. Note: Pumpkin Pies & Rolls are both outsourced.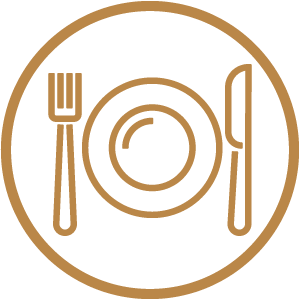 View our dinner menu featuring our Broiled New Zealand Rack of Lamb and Floro's Signature Grilled Pork Chop.